We're constantly refining our services. Adding new features. Working to help your business grow
We deliver customer focused solutions.
Produce pixel-perfect websites that generate real value for businesses.

Responsive web design that automatically adjusts to different screen sizes and resolutions, allowing clients and customers easy access to your site through a mobile-friendly and responsive interface.
Our website design goes far and above cookie-cutter web-designs, tailoring to the individual needs of clients. We are dedicated to bringing you the most creative web designs that you will love!
We design search engine optimized websites, means a web page will be more likely to appear higher on a search engine results page and it increases organic traffic quality & quantity from search engines.
When it comes to websites for business
We provide A – Z solution including the following list of services:
Our customers love what we do. Here are some impressions from our clients!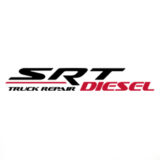 SRT Diesel
We deal with Croc Studios last year on a website that we needed to get off the ground working. Their design work is top-notch.

APS Repair
To say the least, it was the best business decision we have done for our online presence and I would highly recommend Croc Studios.
